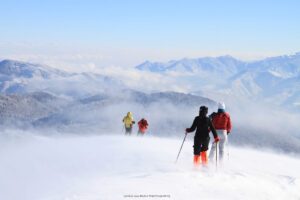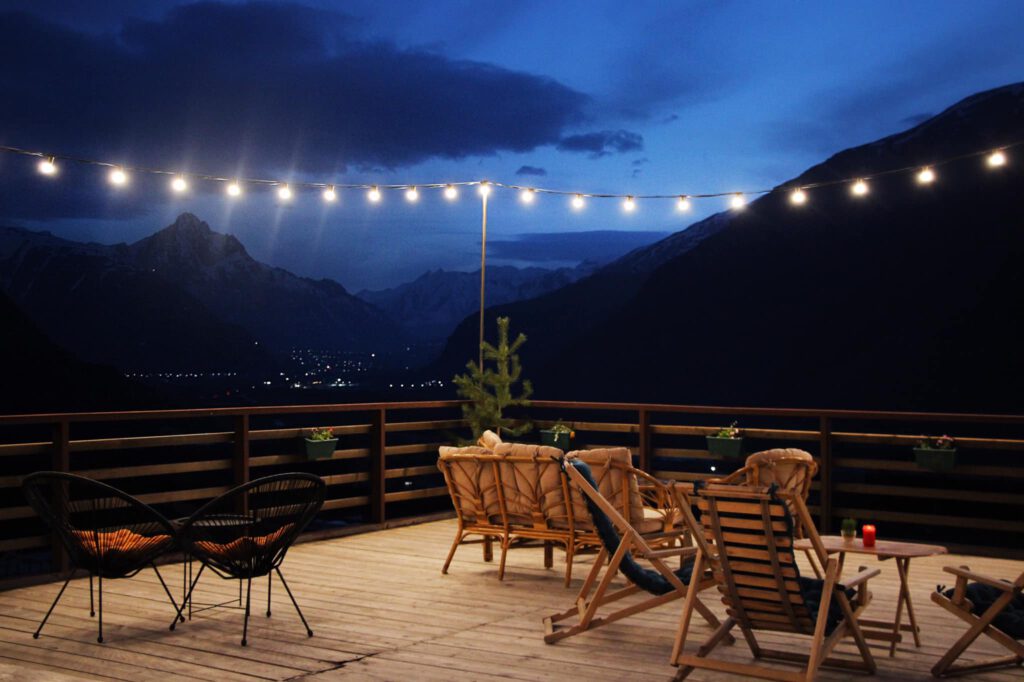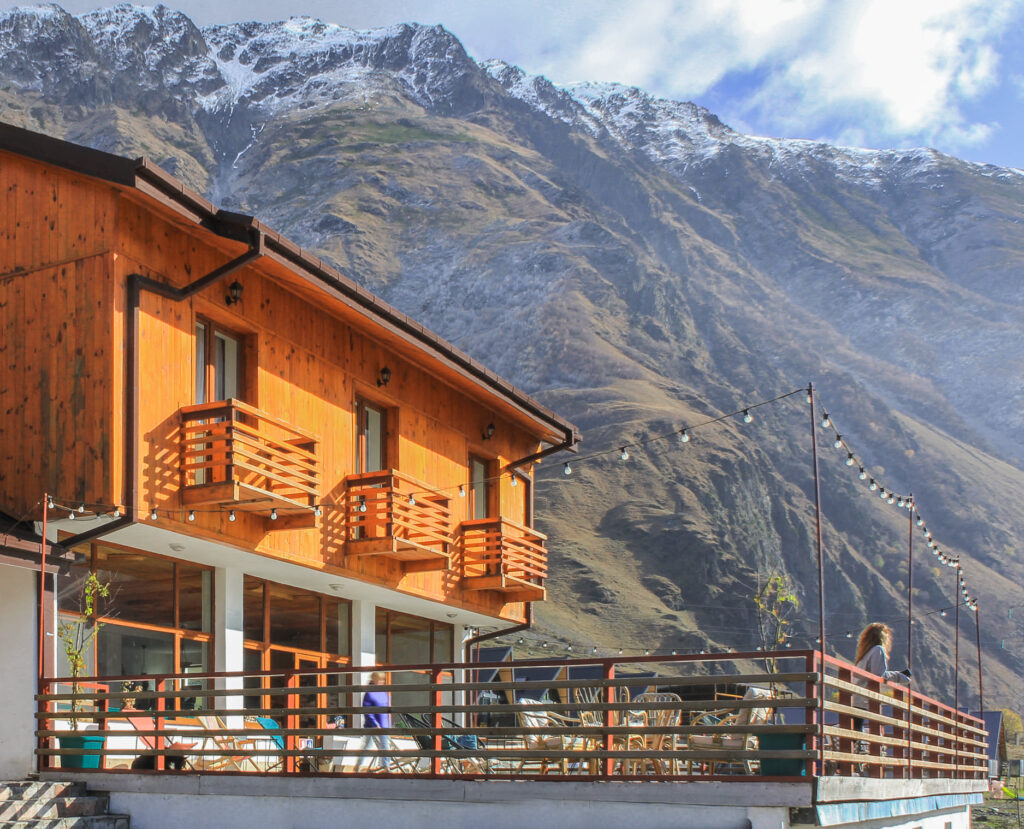 You don't have to go to the roof of the world,

but what about the balcony of Europe?
A hotel alpine house in the middle of the Caucasus, which people in this country like to call the balcony of Europe – how does that fit? The story is quite simple: A German consultant who worked in Georgia for years fell so deeply in love with the country and its people that he invested in a family hotel in Stepanzminda, Georgia. And since he himself comes from the foothills of the Alps, the Bavarian Algäu, he named his hotel Alpenhaus-Kazbek. Why not? The special thing about the Caucasian Alpine House: the breathtaking view of the Kazbek, one of the seven five-thousand-meter peaks in the Great Caucasus and certainly one of the most beautiful. At least the mountain with the most famous myth: according to Greek legend, Prometheus was forged on it as punishment for stealing fire from the gods to bring it to mankind. There is hardly a more beautiful place in the direct neighborhood of Europe to feel the fascination of the mountains than Stepanzminda, you don't really have to go to the roof of the world. High mountain hiking or mountain biking in summer, skiing or snowshoeing in winter, or even paragliding in all seasons – Alpenhaus-Kazbek in Stepanzminda is an ideal base for sports activities of any kind. And, of course, for an ascent of the Kazbek.
Since spring 2020, Alpenhaus-Kazbek has been managed by a Georgian-German company, the team from Tbilisi's Hotel Kartli, one of the oldest serving private hotels in the country, also founded 25 years ago by a German investor, tour operator ERKA-Reisen. Together with its experienced Georgian team of hotel management and restaurant, the Alpenhaus-Kazbek thus offers what its double name promises: German quality service combined with the stunning tradition of Georgian hospitality. And that on the
balcony of Europe.
By the way, the Kazbek (5,047 m) is only a little more than 12 km as the crow flies from the terrace of the Alpenhaus-Kazbek hotel, which is located at an altitude of about 1,800 meters. This results in an altitude difference of over 3,200 m. The altitude profile of the Federal Republic of Germany from the North Sea to the Zugspitze (2,962 m) stretches over 700 km. Do we have to tell more to describe this unique place? You should simply experience and enjoy it.